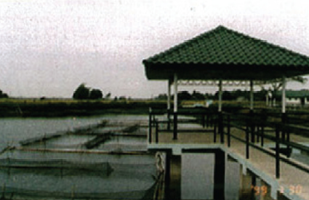 Moving Onwards to Munoz Agricultural Science City Program
Science City of Muñoz, Nueva Ecija
1999
The Munoz Agricultural Science City was conceptualized in 1993 to advance meaningful scientific endeavors among member institutions through cooperation and sharing of resources. The local government was able to forge partnerships with Central Luzon State University (CLSU), the most distinguished academic institution in the region, together with 16 R&D Centers/ Centers of Excellence in the municipality namely the (I) Philippine Rice Research Institute; (2) Philippine Carabao Center; (3) Farmers Training Institute; (4) National Seed Center; (5) National Watershed Management Center; (6) Freshwater Aquaculture Center; (7) National Farm Mechanization Center; (8) Regional Crop Protection Center; (9) Casecnan Multi-Purpose Irrigation and Power Plant Project; (10) National Small Ruminants Center; (11) Soil and Management Center; (12) Regional Science Teaching Center; (13) National Entrepreneurship Center; (14) National Training Center for Teachers of Agriculture and Related Disciplines; (15) Center for Rural Development; and the (16) Ramon Magsaysay Center for Agriculture Resources and Environmental Studies.
As the fifth Science Community in the country duly recognized by the Department of Science and Technology (DOST) and the only one involving a local government unit, this program is meant to establish a common direction in transforming the countryside into a huge learning laboratory for technology transfer, rural development, productivity, and food security. The commitment of the LGU for the trickle-down effect is commendable because the scientists and implementers of the scientific community are effectively reaching marginalized farmers through the provision of agricultural infrastructure, livelihood support, and technological training. There are multi-purpose irrigation systems, solar dryers and shallow deepwells strategically placed in 37 barangays. Farm demonstrations and cattle dispersal integrating instructional modules on various technologies led to increased food production. Because of these development efforts, the income of the LGU soared to Php 37 million in 1997 from Php 7 million in 1992.
This program is recognized as a Trailblazing Program, a finalist for the 1999 Galing Pook Awards.